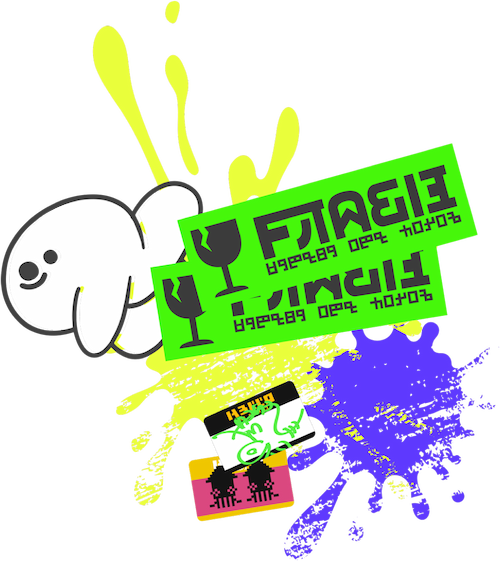 February 8, 2023
Introducing the Splatoon 3: Expansion Pass – Inkopolis & Side Order paid DLC!
What a day for research, fellow researchers! According to a curious primary source called a "Nintendo Direct," we can now certifiably say that paid DLC* is coming to the Splatoon™ 3 game. According to our source, it's called (drumroll) Splatoon 3: Expansion Pass–Inkopolis & Side Order. My, what naming! And you can even buy it now!
This DLC will include two waves—the first will launch in spring and will be your ticket back to Inkopolis (the original city from the original Splatoon game). This is for folks who want a change of scenery from Splatsville—all the weapons and gear will be the same as in Splatsville, so wander around whichever feels more like home.
(And of course, what is Inkopolis without the Squid Sisters? Come here during a Splatfest to hear one of their famous performances!)
As for the second wave…um, more research is needed for the time being. Maybe you can decipher what's up by watching the video? Best of luck!
Plus, as soon as you buy the Expansion Pass DLC, you can download a content pack that contains bonus in-game items you can use right away.
You can buy Splatoon 3: Expansion Pass – Inkopolis & Side Order paid DLC today from Nintendo.com or Nintendo eShop on your device.
---
*Full version of game required to use DLC. Sold separately.