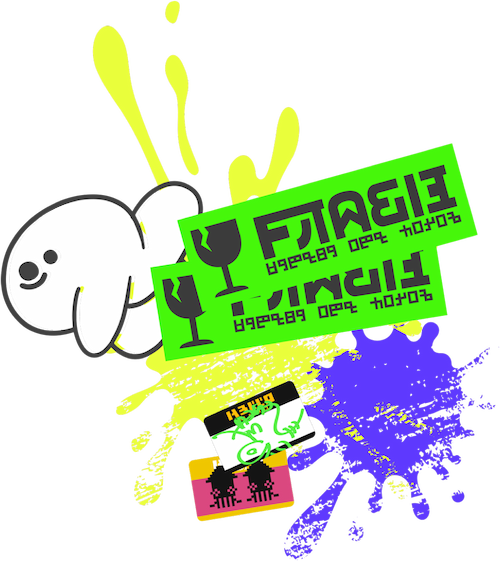 August 31, 2023
Celebrate one year of Splatoon 3 (and a brand-new season)!
Howdy, squiddos! You know, with one year of the Splatoon™ 3 game under our belt, we thought it was time to get kraken on a celebration. And what better way to celebrate than with a big o' bucket of new content. So, let's ink dive right into it!
A new season is rollin' in!
Get ready to rain down ink on your opponents—Drizzle Season begins Sept. 1! This season is bringing two splat-tastic online* events along with a whole host of other goodies, like:
Two brand-new stages (Crableg Capital and Shipshape Cargo Co.)

Returning Salmon Run stage (Salmonid Smokeyard)

New weapons (Heavy Edit Splatling and Dread Wringer)

Additional weapon variations

New seasonal catalog

New funky-fresh outfits

New Tableturf Battle cards

Three new Challenges
First Anniversary Splatfest!
When: Friday, Sept. 8 at 5 p.m. PT to Sunday, Sept. 10 at 5 p.m. PT.
For those who may not know, Splatfests are a wonderful time to experience a festive atmosphere while you give your opinion on themes that spark great debate—and then fight for your side.
It's hard not to get into the Splatfest spirit when you've got the popular Deep Cut trio bumpin' their latest hits. Well, this First Anniversary Splatfest is extra special because... wait... you'll be choosing which Deep Cut member you think would be the best leader?!
Boy, we're going to have to think on this for a bit. Which Deep Cut member will you side with? Is the cold-blooded nature of Shiver your style? Maybe you'll sizzle on team Frye. Or is Big Man's hype more your vibe?
You can choose a side starting Sept. 1 during the Sneak Peek period. Just head to the little stall in Splatsville to choose a side, get your in-game T-shirt, and start representing your pick. You'll be on this side for the entire event, so make sure it's the Deep Cut member you'd take a splat for.
Big Run
When: Friday, Sept. 1 at 5 p.m. PT to Sunday, Sept. 3 at 5p.m. PT.
Whether this is your first Big Run or you've been throwing down ink since day one, we've got a quick refresher for ya.
Big Run is a limited-time online event where players battle waves of pesky Salmonids on familiar battle stages . Collect and fling Golden Eggs as you work with your crew to try to save the city—and of course earn sweet rewards while you're at it! This time around, the stage will be Um'ami Ruins.
Jump into the fun of the Big Run from Sept. 1-3!
This content is part of a free update. Your game may have automatically updated, but you can double check by highlighting the game's icon on the HOME Menu, pressing the + Button, and selecting Software Update (internet connection required).
Have fun celebrating one year of Splatoon 3, and good luck out there, Inklings and Octolings!
---
*Any Nintendo Switch Online membership (sold separately) and Nintendo Account required for online features. Membership auto-renews after initial term at the then-current price unless canceled. Not available in all countries. Internet access required for online features. Terms apply. Learn more at https://www.nintendo.com/switch-online