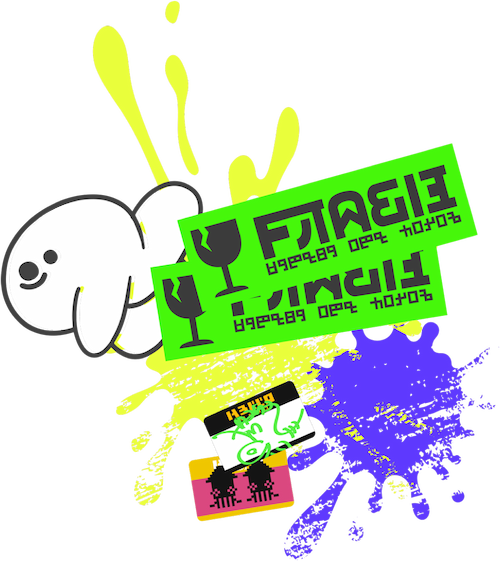 August 17, 2023
Squid Research Lab Report: Drizzle Season, Splatfest, and more
Here is the latest report from the Squid Research Lab:
SRL here with a whole lot of research for you. Buckle your science belt—this is good stuff!
First up, Drizzle Season 2023 drops on 9/1, and our Video Team has uncovered this trailer. Are those new weapons we spy? New stages?! See for yourself!
Next, some shocking news. It's been a full YEAR since we started researching the Splatoon 3 game! And now we've discovered that the next Splatfest (from 9/8 to 9/10) celebrates the same anniversary with a divisive theme: Who would be the best leader? Shiver, Frye, or Big Man?
We've also discovered a set of badges that can be unlocked by playing in and winning 10x Battles. And there will be twice as many 10x Battles in this special anniversary Splatfest! If you don't quite make it, all is not lost. Your stats will carry forward to future Splatfests.
We're not done yet! If you like badges, you'll love banners. Check out these Deep Cut banners celebrating the game's first anniversary, available via the Splatoon 3 channel in News on your Nintendo Switch system. They'll roll out following the Drizzle Season (5.0.0) update.
Last but not least, for the Deep Cut diehards out there, a series of Deep Cut amiibo is releasing on 11/17. Our research indicates that they will function in a similar manner to other Splatoon amiibo, giving you powerful in-game gear that can boost your battle abilities!
Alert! With everyone distracted by all the news, the Salmonids are planning an invasion! The SRL Big Run Prediction Team is expecting a swarm from 5 PM PT on 9/1 to 5 PM PT on 9/3. No one invited these Salmonids to the Splatfest, but we'll need your help to send 'em packing!
For more from the Squid Research Lab, follow @SplatoonNA on X.