Inkopolis

incoming!

Take a deeper dive into the expansive world and colorful characters of the Splatoon™ series with the Splatoon 3: Expansion Pass – Inkopolis & Side Order paid DLC*. Get two waves of content as they're released, plus a collection of battle-boosting in-game items at purchase.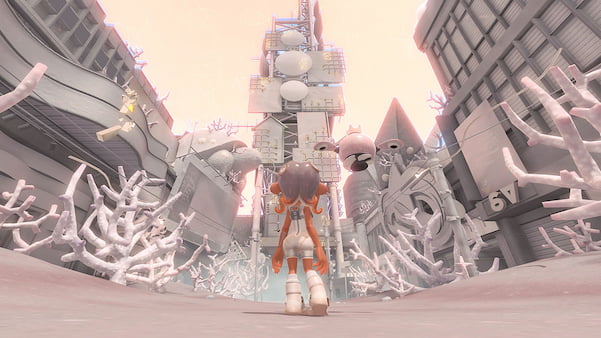 From the (super) jump
Once purchased, you can download a content pack that contains bonus in-game items.
Wave 1 – Inkopolis Plaza
Available now
Return to Inkopolis Plaza, the bustling city center from the original Splatoon game, and make it your main hub! Another major metropolis of the Splatoon universe, Inkopolis has changed a bit in the past several years with some new shopkeepers. Ready to jam? Then come to Inkopolis to see some fresh Squid Sisters performances during Splatfests**!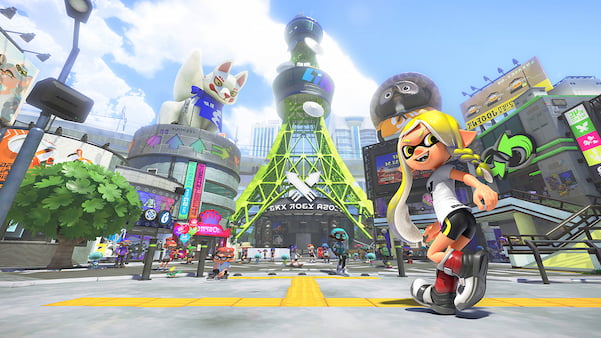 Wave 2 – Side Order
Available spring 2024
Challenge yourself to a new single-player campaign, Side Order! As Agent 8, you wake up to discover Inkopolis Square has been drained of color and its residents have gone missing. Looming over the city is the ominous Spire of Order. Alongside a drone who claims to be Off the Hook member Pearl, Agent 8 must fight off waves of enemies in floor after floor of challenges on their way to the top of the Spire and learn its secrets. Use color chips to boost your abilities in this experience that's designed to be replayed over and over.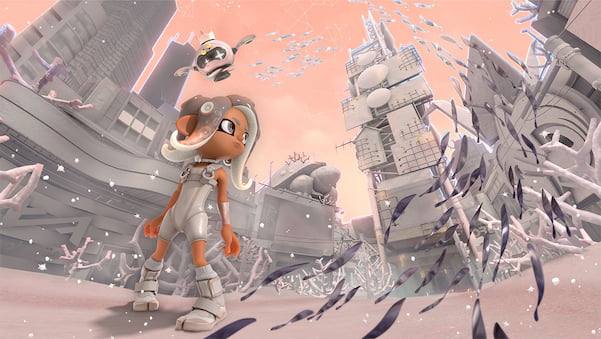 Ways to buy the Splatoon 3: Expansion Pass – Inkopolis & Side Order DLC
Earn My Nintendo Gold Points
Purchase the digital version to earn points you can use toward your next eligible digital game or DLC!
Gold Points are awarded based on the amount you pay (excluding tax and any points or discounts used) and have no cash value. A Nintendo Account is required to receive and redeem points. Terms apply. Opens in a new window.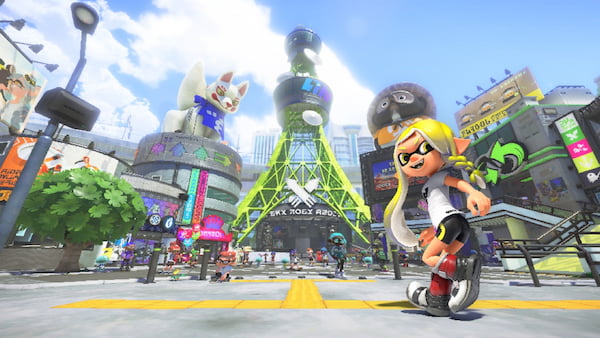 Nintendo Switch – OLED Model

Splatoon 3 Edition