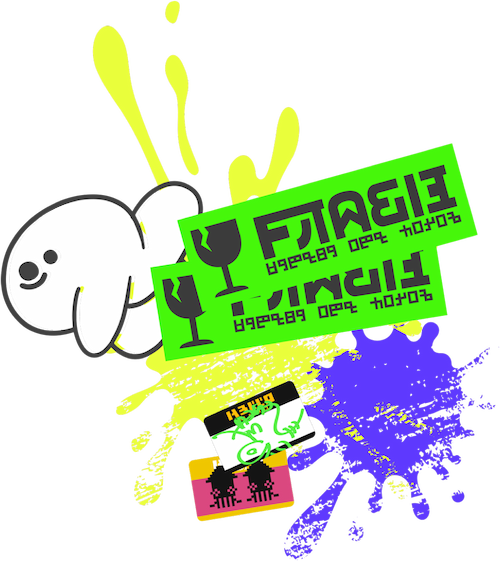 April 11, 2023
Splatoon 3: The first Eggstra Work online event is almost here!
Salutations, fellow researchers! The Squid Research Lab is dedicated to keeping you up to date with the latest in the Splatoon™ 3 game. We love researching so much, we would never call it work…well, except today…because it's actually about work…
Err, never mind—let's push forward!
Eggstra Work
This PSA comes from the completely principled and trustworthy company, Grizzco Industries. From April 14 at 5:00 p.m. PT to April 16 at 5:00 p.m. PT, Grizzco will be holding an eggciting business venture in the game called "Eggstra Work" (a wonderful play on words if I do say so myself).
During this online* event, you and your friends** will try and collect the most Golden Eggs. Eggstra Work sessions will have five waves that share the same job scenario, and each combatant, err, worker will get to choose your own weapon at the start. Since you'll encounter the same job scenario every time you compete, try to coordinate with your team and come up with a winning plan. After all, your results will be compared against other teams worldwide!
(Oh, and it's also worth noting that folks can assemble their team with players in the same Pool. To join a Pool, head to the Lobby, open up your Match Menu with the L Button and then press the R Button a few times to go to Notifications. Once here, you can join a Pool by pressing the + Button!)
All participants will receive an in-game sticker while top workers will get an even fancier sticker.
Hopefully that all makes sense! And although we have provided no tips or deeper insight, we hope this article has better prepared you for the corporate world.
Good luck out there!
---
*Any Nintendo Switch Online membership (sold separately) and Nintendo Account required for online features. Membership auto-renews after initial term at the then-current price unless canceled. Not available in all countries. Internet access required for online features. Terms apply. Learn more at https://www.nintendo.com/switch-online
**Additional games and systems required for multiplayer mode. Games and systems sold separately.